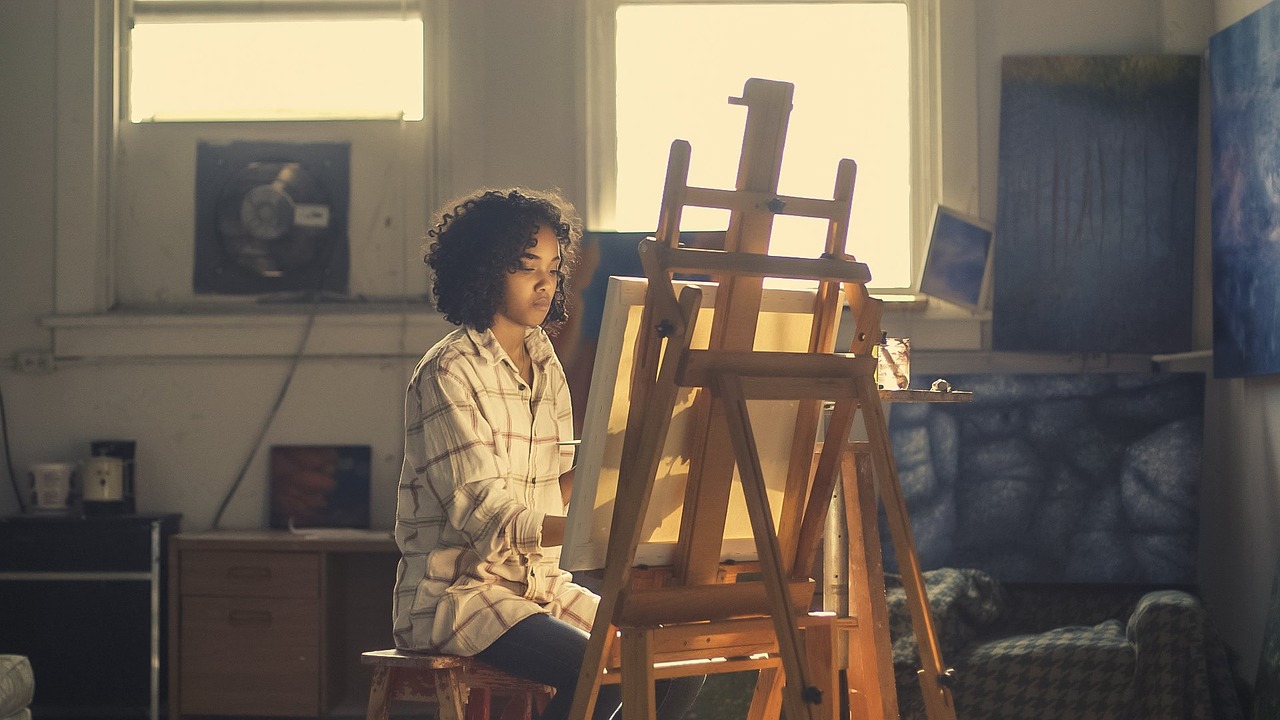 You've probably heard the saying, "Get a hobby." While the original intent was to serve as an insult, it's actually good advice. Making time for a hobby can reduce stress, improve mood, provide opportunities for socializing, challenge your brain, and more. From painting to gardening to sports, there are many hobbies from which to choose, and they all provide a plethora of health benefits.
Free your mind and spark creativity
When you focus on a hobby, you clear your mind. While a difficult project makes you concentrate deeply so that your mind can't think of anything else, a simple project gives your mind the freedom to roam. Both of these situations are referred to as a flow state or being "in the zone." It's a situation that is similar to meditation, where action and awareness are merged so that the outside world is shut out. If you've ever looked up from a task and been shocked by how much time has passed, then you've experienced flow.
Focusing your mind on something you enjoy – also known as being intrinsically motivated, which means to do something for the pure joy of it – is more likely to spark creativity. For example, if you're having trouble finding a solution to a problem at work, working on a hobby, such as songwriting or playing music, could allow your mind to relax and become intrinsically motivated, which could allow the answer to come to you.
To enjoy the benefits of hobbies, you need to practice focusing on one task at a time. If painting is your favorite hobby, try to just paint. When you add in listening to the radio and checking your phone, you're not giving your mind the chance to take a break and get into flow. You should set aside time so that you can lose yourself in a task.
Relieve stress and boost confidence
Zoning out while being in the flow is a great way to relieve stress. Distraction is key. From work to socializing to your family, your brain becomes overwhelmed with life, and it needs a break from time to time. If you're using your brain's capacity to work on your hobby, then it has less capacity to focus on issues, such as work stress or relationship problems.
A hobby can also boost your confidence. When you accomplish something, whether it's growing tomatoes or repainting your bedroom, you gain confidence, and it gives you motivation to try a more complicated task or a new hobby. Just remember to not go overboard or overestimate your skills – not only can taking on a project you're not ready for make you feel overwhelmed, essentially negating the benefits of having a hobby, it can be downright dangerous. For example, if DIY home repair or carpentry is your passion, start out with several small, basic projects before moving on to those that involve an assortment of power tools (and put safety first when you do).
Finally, hobbies can provide an opportunity for social interaction, which is important for mental and physical health. There are hobby-focused groups for everyone. From book clubs to art classes to club sports, there's bound to be a group devoted to your hobby.
A selection of hobbies
A study found that making time for creative hobbies can boost emotional well-being and promote mental health. While the study didn't specifically ask participants to list their favorite creative activities, the information was informally collected. The most common creative activities included songwriting, creative writing, knitting, crocheting, cooking new recipes, painting, drawing, sketching, graphic and digital design, and musical performance. Immersing yourself in a musical hobby offers a bevy of benefits, and can help you get your creative and critical-thinking juices flowing all while giving you a unique outlet for self-expression, so it's an especially wonderful pastime to become passionate about.
Don't wait until you find more time for a hobby. You probably have more free time than you realize. Whether you start something you've always wanted to try or you get back into something you've always enjoyed, make time to do what you love – and enjoy all of the benefits of your pursuit.
Photo Credit: Pixabay